CERAMIC THE "LUXSIDIAN"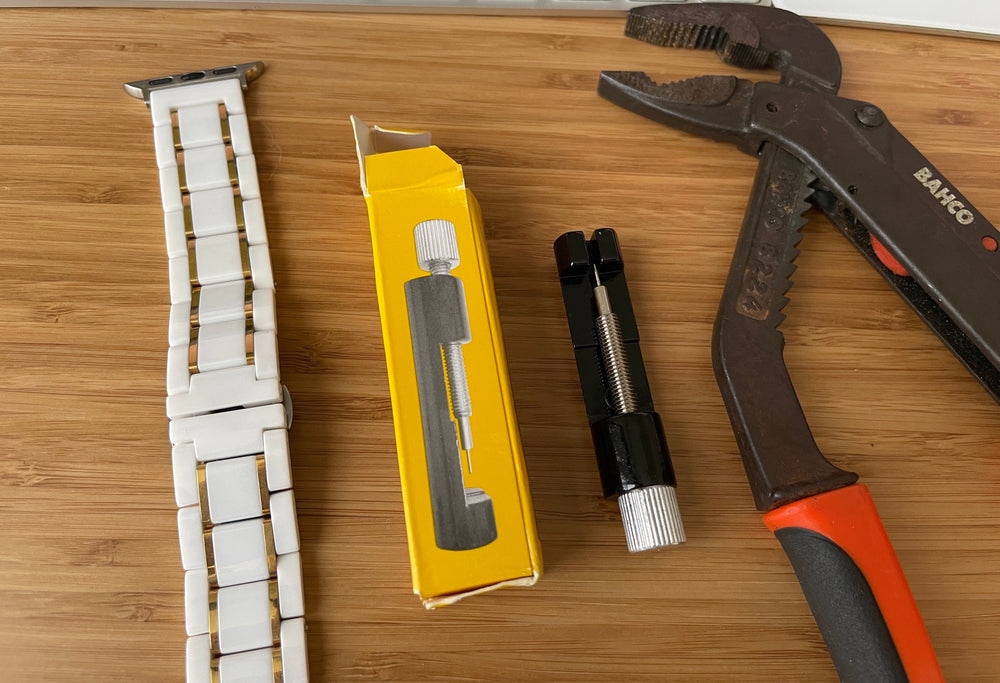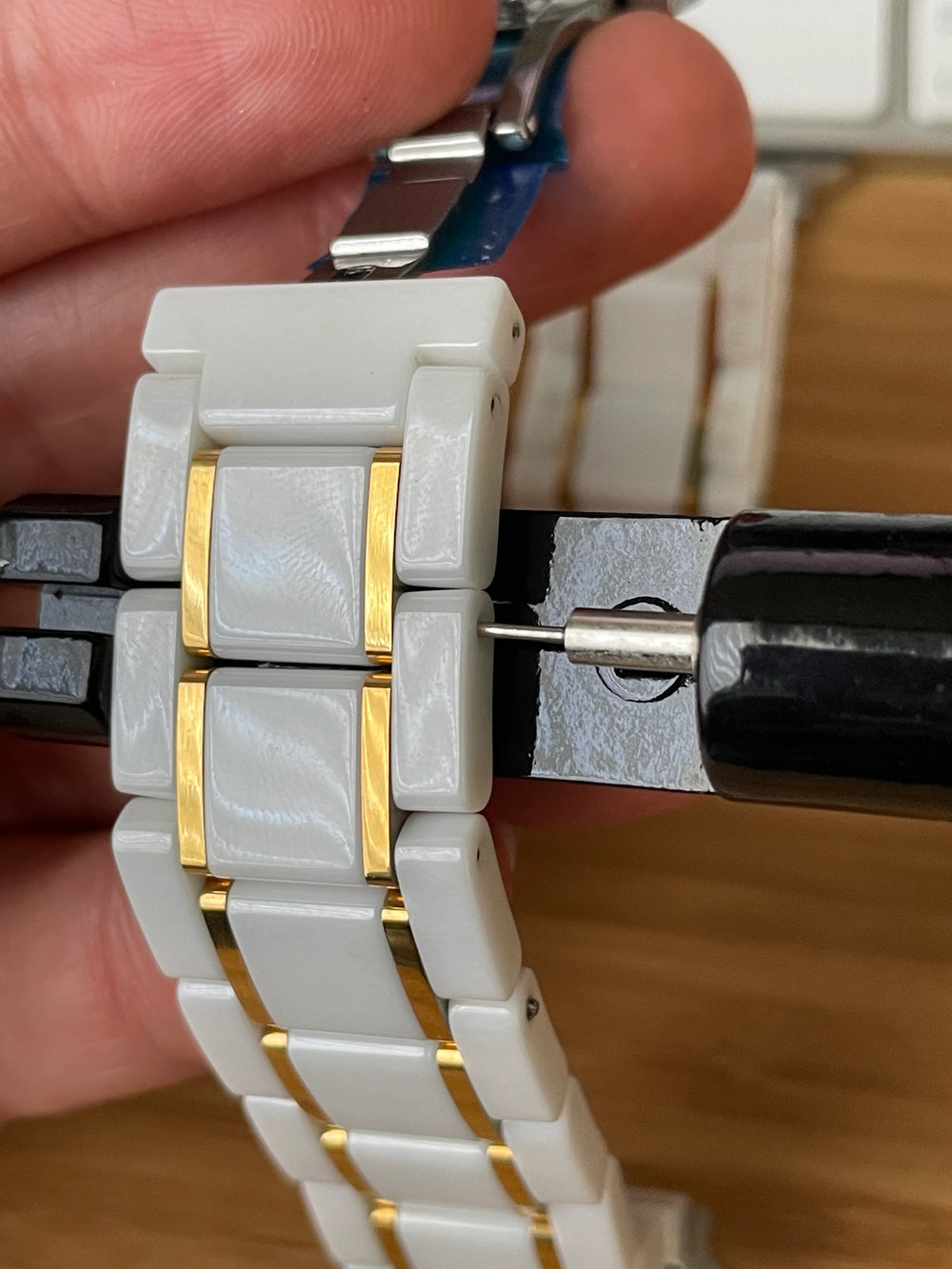 PUSH THE PIN OUT WITH TE TOOL.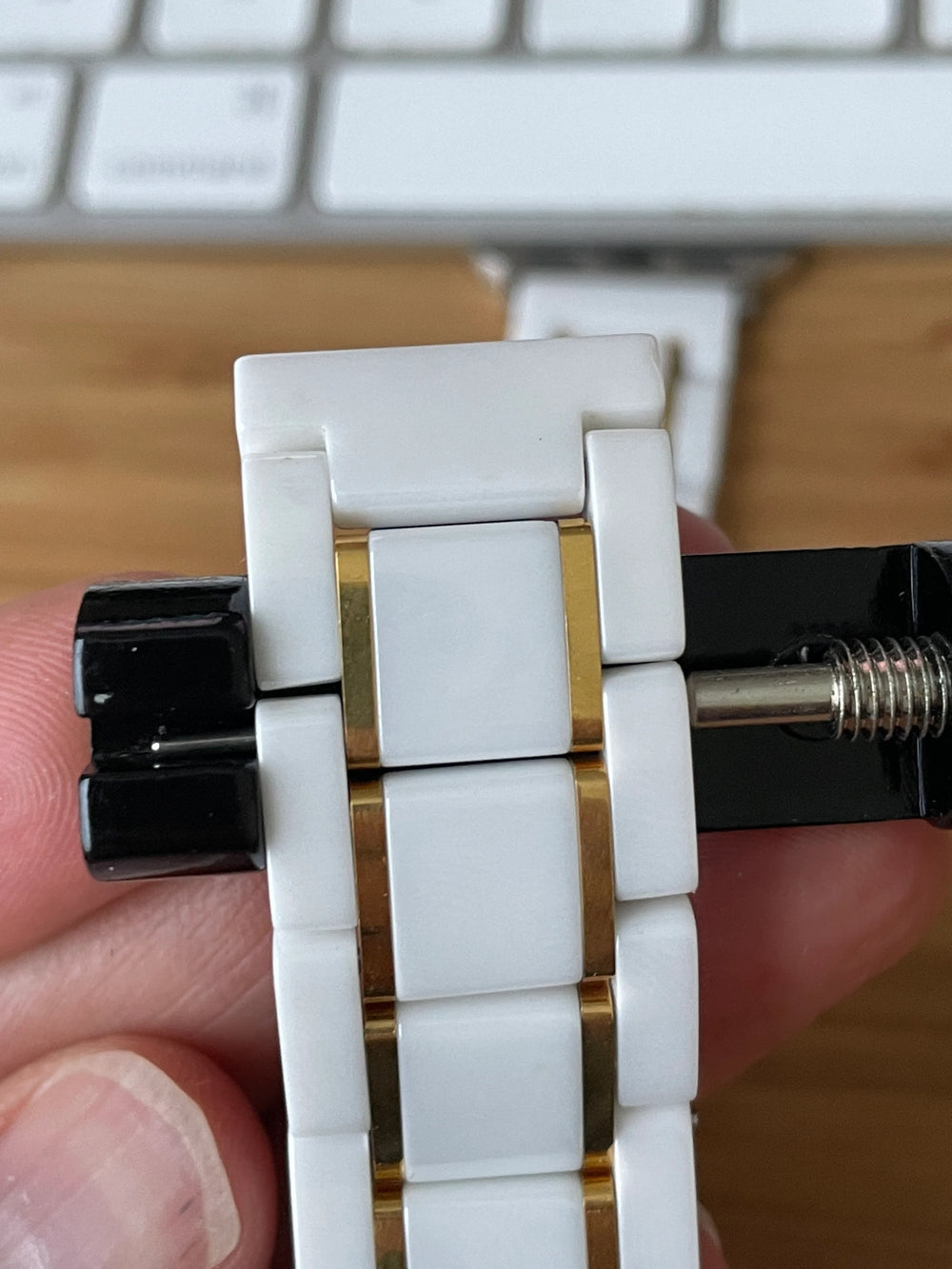 PIN IS PUSHED OUT.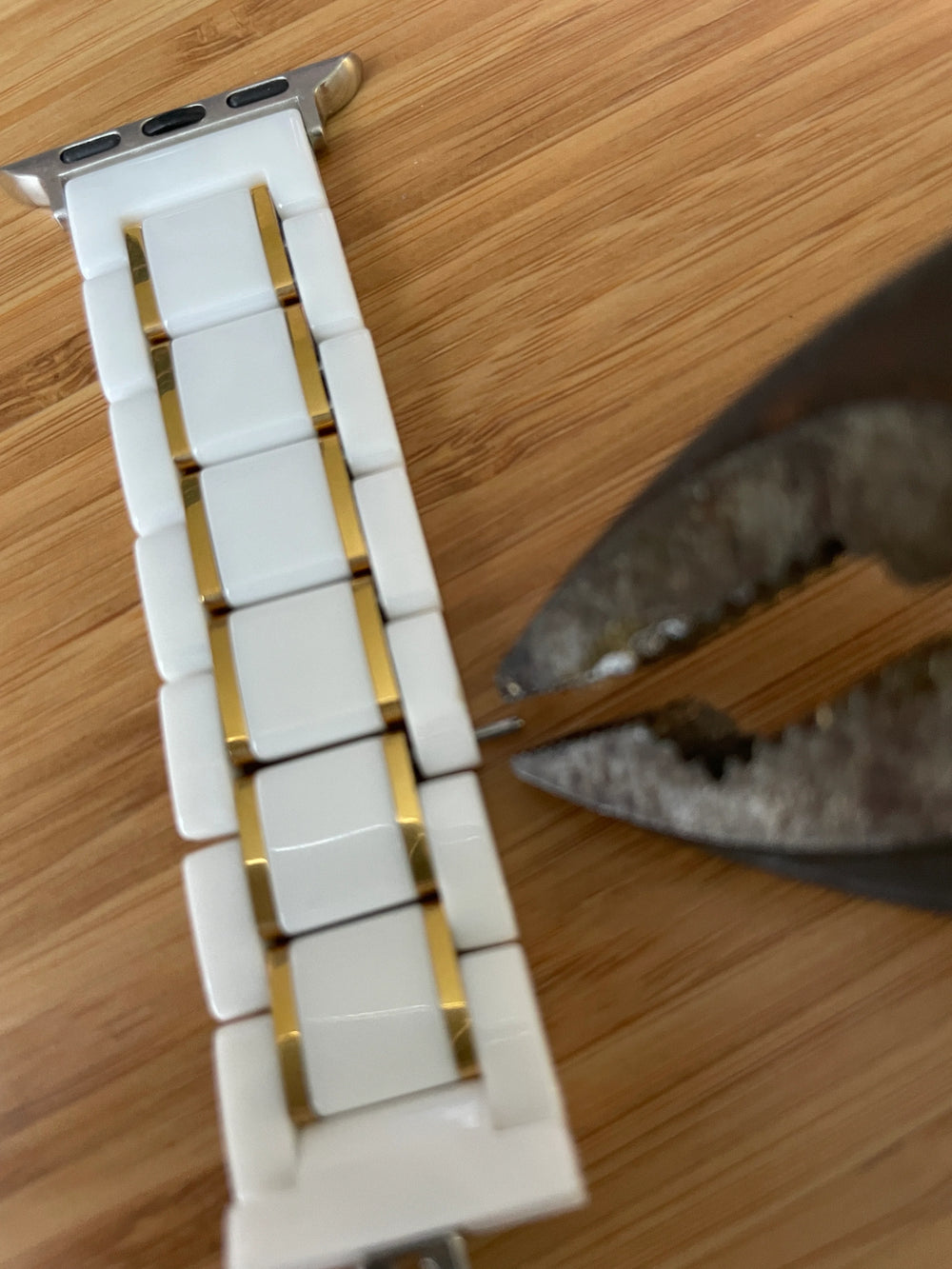 USE A WATER PIPE PLIERS TO PULL THE PIN OUT COMPLETELY.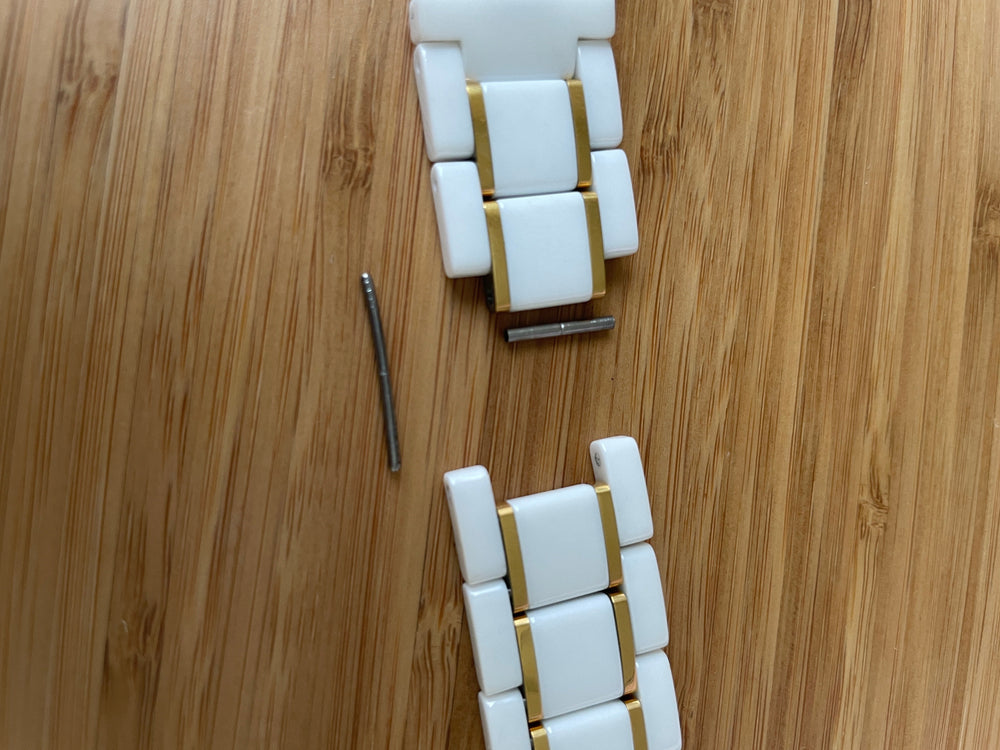 REPEAT THE OPERATION TO REMOVE COMPLETELY A LINK.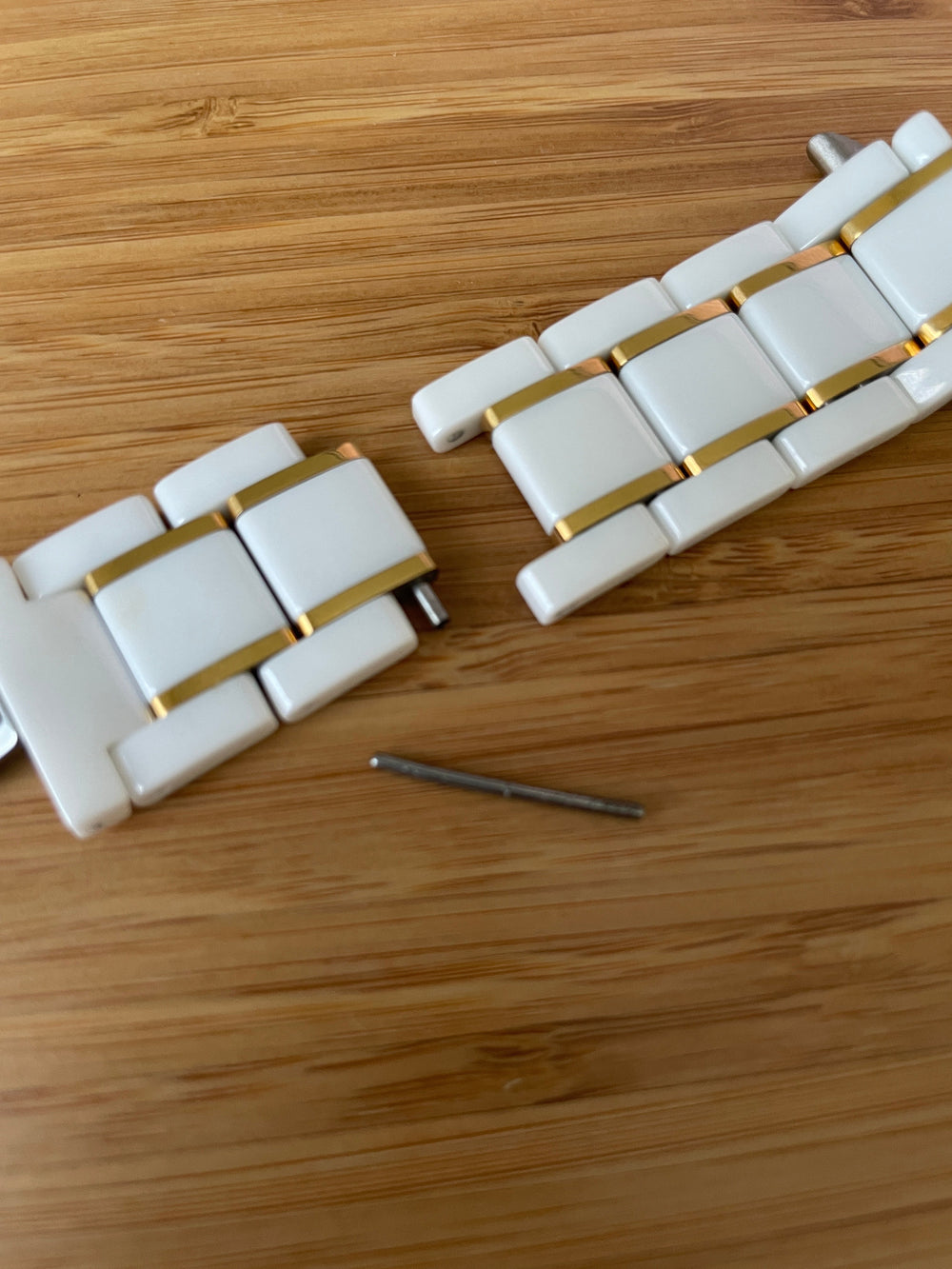 SEE THE LONG PIN AND A SMALL ONE. THE SMALL ONE IS THE ONE GOING IN THE BAND AND IT SHOULD STAY THERE.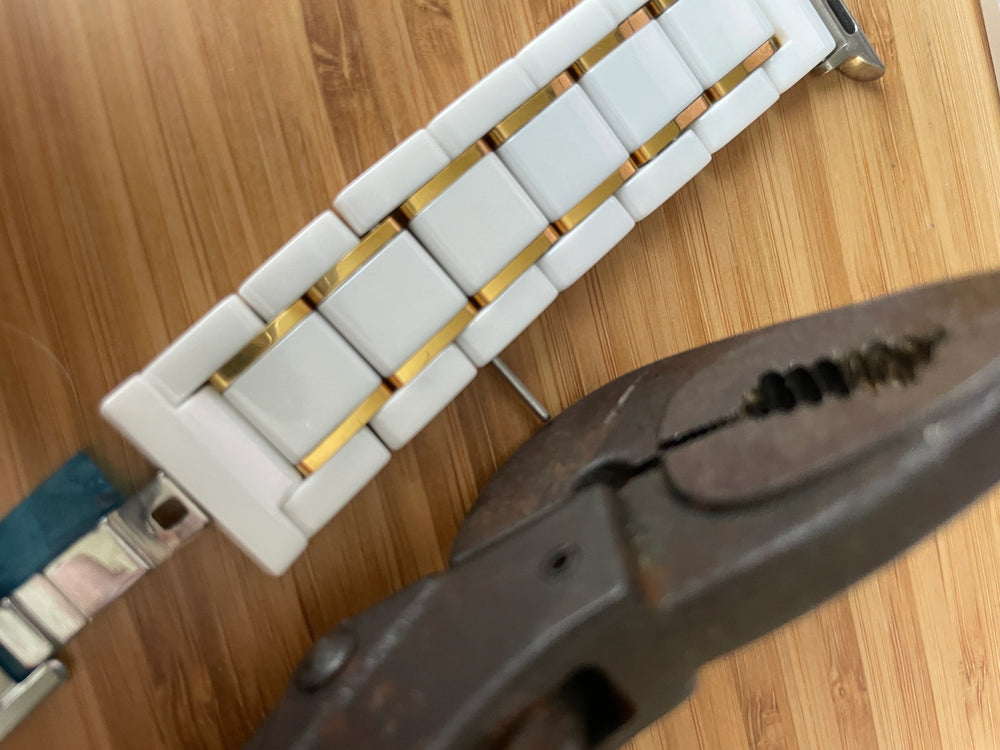 INSERT THE PIN BACK TO RELINK THE BAND. I RECOMMEND PUSHING THE PIN USING THE WATER PLIERS.
FINISH PUSHING THE PIN BACK USING THE TOOL.
THAT'S IT.
+

Add content,

please

!

This section doesn't currently include any content. Add content to this section using the sidebar.